INDIVIDUAL SERVICES
Disputes
Driving Offences
Employment Law
Fare Evasion
Family and Divorce
Moving House
Personal Injury
Wills and Probate
BUSINESS SERVICES
Commercial Property
Employment Law
We will provide free initial advice on all areas of law.
Please fill in all the details below and we will call you back, usually within the working hour.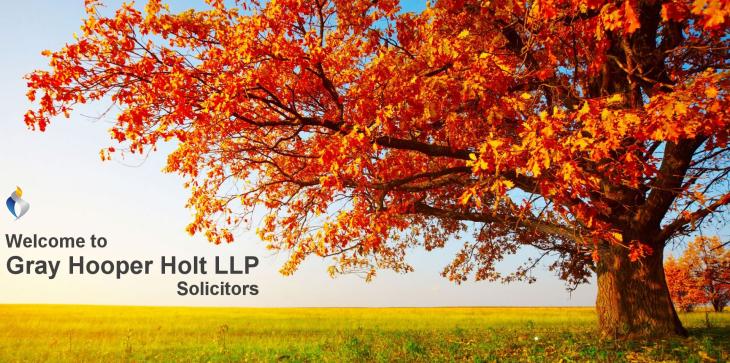 Gray Hooper Holt Solicitors can help you
We apply our substantial experience obtained from being in practice since 1905 to ensure your legal needs are taken care of as quickly and efficiently as possible. Whether you are local to us in Redhill, Reigate, Leatherhead, Crawley, Gatwick, Balcombe, Haywards Heath, Burgess Hill or further afield, as long as you are in England or Wales we can help you.
We currently have two offices, one in Redhill, Surrey and the other in Haywards Heath, Sussex at the following addresses:
Gray Hooper Holt LLP
6 Linkfield Corner, Redhill, Surrey, RH1 1BB, Tel: 01737 761004
and
Merlin House, 6 Boltro Road, Haywards Heath, West Sussex, RH16 1BB
Tel: 01444 411333
Choosing the right solicitor matters
Choosing the right solicitor for your legal needs can be the difference between success and failure, moving or not moving, being successful in a claim for compensation or not. Choosing Gray Hooper Holt is the right decision.
Please call us on (Redhill) 01737 761004 or (Haywards Heath) 01444 411333 or complete our Free Online Enquiry Form. Google+