Bus Fare Evasion
Oyster Fare Evasion
Railway Fare Evasion
We will call you
We will provide free initial advice on all areas of law.
Please fill in all the details below and we will call you back, usually within the hour.
Haywards Heath Office
Trading as
Stephen Gallico Solicitors
Merlin House
6 Boltro Road
Haywards Heath
West Sussex
RH16 1BB
Tel: 01444 411333
Redhill Office
6 Linkfield Corner
Redhill
Surrey
RH1 1BB
Tel: 01737 761004
Fare Evasion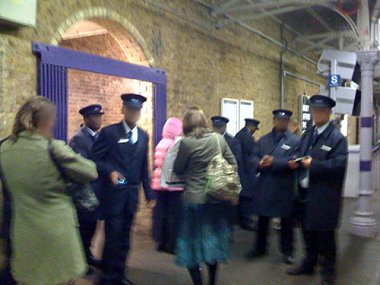 The Dire Consequences Of A Fare Evasion Prosecution
If you are facing a fare evasion prosecution are you fully aware of the serious consequences of a criminal conviction? Do you realise that it could prevent you from travelling abroad or obtaining new employment? The good news is that you can take action to protect your good name, and you have found the right firm of solicitors to help you.
The Good News
We have a specialist fare evasion legal team that are ready and waiting to help you. Simply select the nature of your fare evasion below for more information.
Make A Free Enquiry?
If you would like immediate assistance with a fare evasion enquiry, please Call us on 01737 761004 or complete our Online Enquiry Form and we will be in touch with you soon.