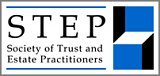 Our services
Selling - Our Guide
Moving Home: Questions you were too afraid to ask!
Free Quotation
We will call you
We will provide free initial advice on all areas of law.
Please fill in all the details below and we will call you back, usually within the hour.
Haywards Heath Office
Merlin House
6 Boltro Road
Haywards Heath
West Sussex
RH16 1BB
Tel: 01444 411333
Redhill Office
6 Linkfield Corner
Redhill
Surrey
RH1 1BB
Tel: 01737 761004
What are fixtures & fittings?
Important things to know!
Moving house can be an extremely exciting time but there are lots of issues to take into account surrounding the move, such as securing a mortgage, checking out the area, saving for a deposit and arranging for a survey to be carried out on the house you are about to purchase. However, amongst all these 'big' issues it is quite common for people to overlook the issue of fixtures and fittings - specifically, what the seller will be taking with them when they move out of the property and what they will be leaving behind. This can often be seen as a rather trivial issue that is left until the last minute. However, the importance of agreeing in advance which fixtures and fittings will remain in the property and which will be taken by the seller cannot be stressed enough. It can be all too easy to presume that certain items will be left in the property and this can create huge disappointment and inconvenience - not to mention additional cost - if you then move into the property to find that your presumption was incorrect.
So what exactly are fixtures and fittings?
There is no legal definition of what constitutes fixtures and what constitutes fittings, however, it is generally considered that 'fixtures' are items that are secured or bolted to the walls or floor and 'fittings' are free standing items. Here is a list of some common fixtures and fittings :
Fixtures
Light fixtures
Central heating systems (inc. radiators)
Kitchen units
Bathroom suites
Built in wardrobes
Plugs and sockets
Fittings
Paintings, pictures and mirrors (hung on wall)
Curtains and rails
Free standing kitchen appliances (i.e fridge)
Other free standing furniture (i.e. sofa)
TV aerials & satellite dishes
Carpets and lampshades
There is a general assumption that, unless otherwise specifically stated, fixtures will remain in the property and fittings will be taken by the seller. However, usual practice is for an inventory to be drawn up by the seller clearly stating what they intend to take with them, what they intend to leave at the property and what they are prepared to sell to the buyer (at a price to be negotiated between the parties). It is a good idea to agree the inventory clearly - including agreement on cost of any items being purchased by the buyer - well in advance of the completion date so that neither party is left in any doubt. The onus is on the seller to draw up the inventory. If no inventory is in place and the seller takes one or more fixtures from the property, despite the presumption that they will be left, the buyer would be within their rights to take the seller to the small claims court to claim the cost of having to replace that particular fixture. This is despite the fact that the seller is not legally required to leave anything in the property.
Although, at the outset, it may seem that the cost of replacing any fixture or fitting is very small compared to the amount you are about to pay for the property, the costs add up and it is advisable, before making an offer on the property, to find out exactly what is included in the price. As long as the parties enter into open discussions and negotiations, and are clear about what is expected of one another, then any disappointment and additional financial layout can usually be avoided.
Who will ensure there are no surprises when you move into your new home?
We hope by reading this page that you now have the answer. We would welcome the opportunity of helping you with your conveyancing requirements. From moving home to remortgaging to leasing property, we are here to help you.
Call us on (Redhill) 01737 761004 or (Haywards Heath) 01444 411333 or complete our Online Quotation Request now.